6 MONTHS OF MONTHLY DONATIONS – PART 2
For those that read Part 1, you'll already know that one of my New Years Resolutions for 2017 was to donate to a different charity every single month of the year. Since it's now the end of December and it's soon to be 2018, I'm very proud to say that I completed my goal!
There were some huge devastations that occurred during the second half of this year, so these donations were very important. Although, I once again want to put out a quick disclaimer that in no way is this to brag, boost my self-esteem or my ego by any means. I'm simply writing this post in the hopes that you may discover a charity that you never knew existed.
My intentions are not to belittle people who are not in the position to donate, but to inspire those who are to be a little more generous!
July –
The Thin Green Line Foundation

(Source)
I couldn't go 12 months without donating to an organisation that was involved with wildlife, and this is one that really warmed my heart!
Thin Green Line protects natures protectors – Everyday, thousands of Rangers risk their lives to defend our endangered species from man's destruction. This organisation fights to supply these brave park rangers with the equipment needed, adequate wages, decent work/living conditions and to ensure that their families are supported whilst they're in the line of duty.
This organisation is doing things that are often not thought of, but so very important – they're supporting the people that are putting their lives in danger for our precious wildlife.
Every little bit helps to ensure they're supported whilst on the front line of conservation.
You can read more about Thin Green Line, here.
August –
Greenpeace

(Source)
Global warming is an issue that everyone should be concerned about. The earth's overall temperature is warmer than ever before, and unfortunately, so many people are still in denial of its existence. It's affecting us, it's affecting our environment and it's affecting our hope for future generations.
As global temperatures increase, sea levels rise and extreme weather becomes an even bigger threat to communities around the world, Greenpeace uses peaceful protest and creative communication to expose global environmental problems and search for positive solutions. They are fighting against climate change in the most sustainable way possible.
Our environment is suffering from human ruination, and Greenpeace is trying their absolute best to help solve this global issue.
You can read more about Green Peace and their fight against Global Warming, here.
September –
Global Giving – Mexico Earthquake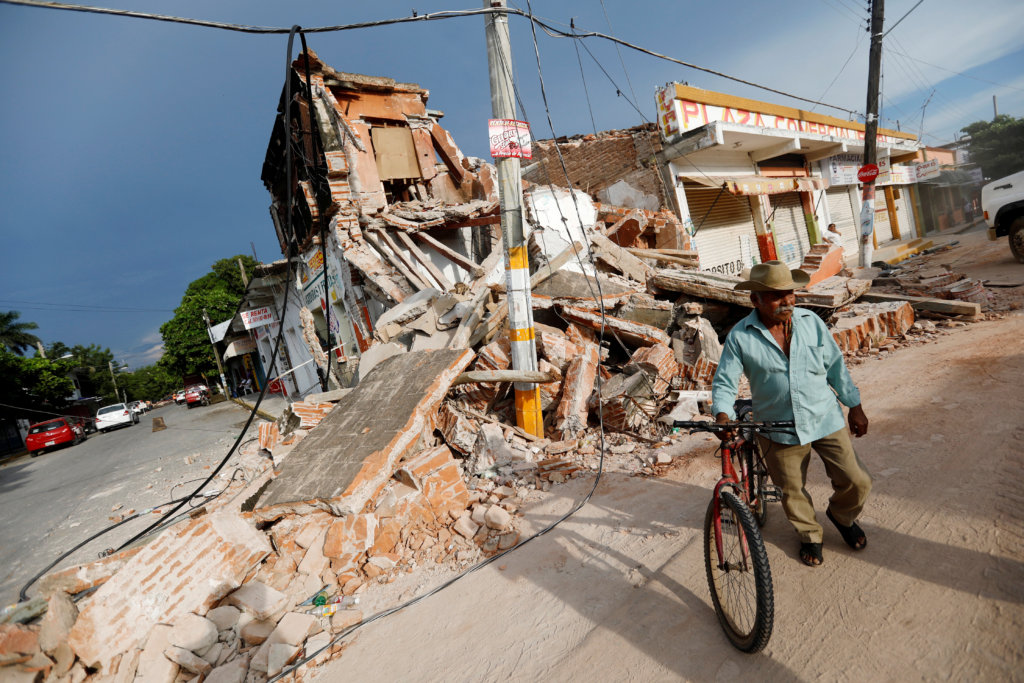 (Source)
On September 19, 2017, a 7.1 magnitude destroyed many parts of central Mexico, killing over 360 people.
This devastating natural disaster left Mexico city and the surrounding areas in desperate need of help. This was the most deadly earthquake to strike Mexico in over 30 years.
Global Giving supplied immediate relief to the survivors by supplying shelter, food, water and medicine to those in desperate need. Although still to this day, this organization is supporting this beautiful city and its surrounding neighbours to rebuild.
You can read more about Global Giving and the Mexico Earthquake, here.
October –
Catholic Relief Services – Hurricane Relief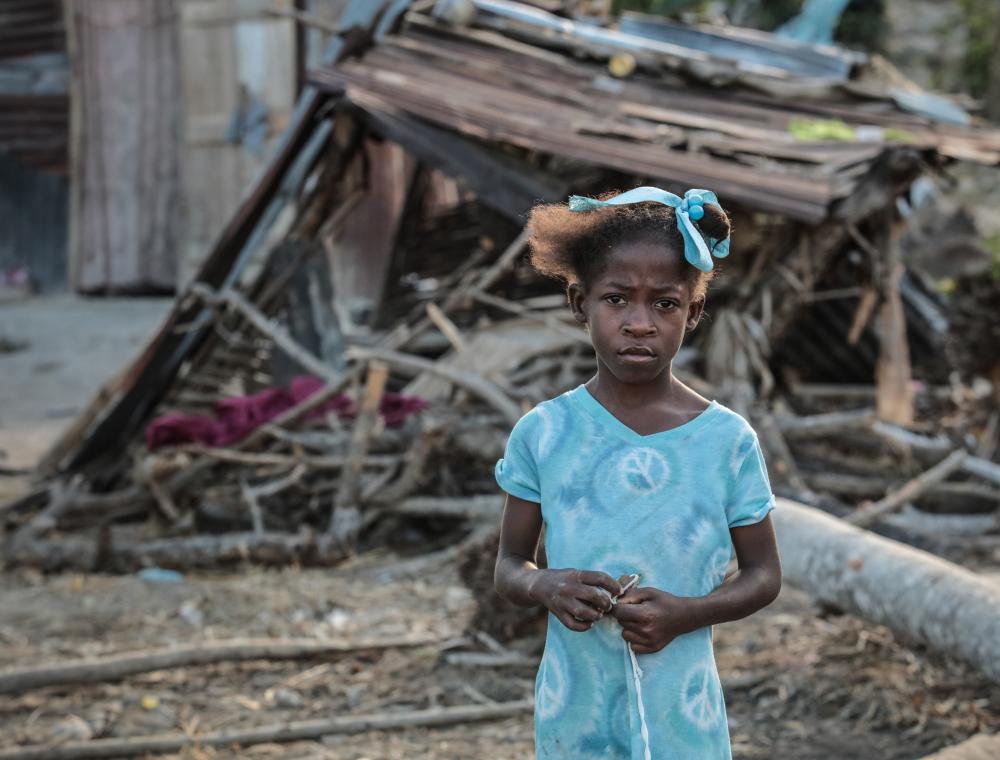 (Source)
Also occurring in September was Hurricane Maria. Hurrican Maria followed only 10 days after Hurricane Irma stormed through the Atlantic ocean, leaving devastating destruction in both Dominica and Puerto Rico.
It became a critical humanitarian crisis that was somewhat ignored by the US due to the mainlands own physical impact. These countries were – and still are – doing it incredibly tough, but the CRS continues to supply shelter, food, water and other critical supplies to the families in the Caribbean that were left without a roof over their head.
I may not be Catholic, but this organisation is one whose efforts I will always praise.
You can read more about Catholic Relief Services and the Hurricane Relief, here.
November –
Australia for UNHCR – Rohingya Crisis

(Source)
In 2017, the fastest growing refugee crisis in history occurred in Myanmar. Since August of this year, more than 600,000 Rohingya's have been forced to flee their country due to a term called 'Ethnic Cleansing'.
Myanmar's military forces were to blame for the burning of entire villages, the mass rape and assault of thousands of women and children and the brutal murder of hundreds from this innocent ethnic minority. Hundreds and thousands of people were forced to flee to Bangladesh, with over 70% being children or pregnant/breastfeeding women. The camps were over saturated, leaving thousands with nowhere to go.
It is estimated that over 6700 innocent Myanmar locals were killed during this event.

These people are still suffering at the hands of their own government… During the time, UNHCR was matching all donations to this crisis, hence why this was something I couldn't ignore! 
You can read more about UNHCR and heartbreaking Rohingya Crisis, here.
December –
The Smith Family

(Source)
The Smith Family is an independent children's charity that supports disadvantaged children to get the most out of their education. One in seven Australian children are living in poverty which is entirely out of their control… The Smith Family assists in making this number go down with the sheer power of education.
During the holiday season, the Smith Family takes money donations, as well as physical items such as toys and books. With your generosity, you could bring a smile to disadvantaged children on Christmas.
You can read more about the Smith Family, here.
◦◦◦◦◦◦◦◦◦◦◦◦◦◦◦◦◦◦◦◦◦◦◦
Thank you so much for the support over the last 12 months, it was so lovely to hear that these donations showed you an insight to some organisations that you may have never known about.
Once again, to see more about what I get up to, follow my Facebook and Instagram page. And of course…
Keep spreading love ♡
Like it? PIN IT!
SaveSave
SaveSave