For many around the world, Christmas is seen as the very best time of year – even for the millions who celebrate without the religious connection. But around the globe, there are many countries that do not celebrate Christmas, leaving December 25th to pass just as any other ordinary day.
Although it may be a very joyous time of year for the majority of the world, it's important to also show respect to the people and religions that don't recognise this holiday as something of major importance.
I'm writing this post not only to give you a list of destinations that will allow you to personally escape the festive madness, but also to shed light on the diversity we have around the world.
We don't all celebrate the same things, and that's pretty beautiful if you ask me!
Turkey

(Source)
Much like the traditional Christmas celebrations of roast turkeys (or roast veggies if you're vegetarian like me), family get-togethers and even Christmas trees, the people of Turkey celebrate the same way… But for New Year's Eve instead!
Although December 25th is an ordinary day in this country, the major cities will still display a real Christmassy feel during this month due to taking a leaf from the west. This all started in 1935 when Turkish parliament made January 1st an official holiday and celebrations started to kick in… I guess the Turkish people just loved the Christmas feel and wanted to put it into play for a nearby holiday!
It's important to remember that over 98% of Turkey's population is Muslim… So this is a pretty special mix of religious celebration! So beautiful right?
Biggest celebration: New Years, Ramadan (Eid Al-Fitr – Eid Al Adha)
Thailand

(Source)
Here in Thailand, Christmas is simply a non-event. Here in this hot, humid destination, Christians make up for less than 1% of the population. Although a lot of people that celebrate Christmas are non-religious, it is technically a holiday based on Christianity.
Due to such a large percentage of locals being Buddhist or Muslim, here in tropical Asia, you won't find any Santa costumes or Christmas lights. You will however, find some local celebrations, epic parties and breath-taking surroundings throughout the entirety of the year!
Biggest celebration: Songkran (Thai New Year)
Japan

(Source)
Instead of Christmas being a religious holiday, here in Japan Christmas eve is actually seen as a day to celebrate love – Much like Valentine's day!
On the 24th of December, couples dedicate the evening to being together, indulging in a romantic dinner and staying in a lovely hotel. Instead of spreading religious spirit, Japan celebrates Christmas by simply spreading happiness!
Christmas day is said to be about partying with friends or your significant other, and new years is about spending time with family – which is pretty much the opposite to what occurs in the 'west'. Apparently, Christmas in Japan is also not complete without a trip to KFC! Why… I have absolutely no idea.
Biggest Celebration: Shogatsu (New Year)
Russia

(Source)
Yes, Christmas is still celebrated in Russia… But not on the 25th. In this country, Christmas is celebrated on January 7th – the birthday of Jesus.
Christmas was banned in Russia after the 1917 revolution and was only openly observed again in 1992. This holiday is now celebrated in January due to the simple fact that the Russian Orthodox Church uses the old 'Julian' calendar for religious celebration days instead of Gregorian.
Contrary to a lot of people around the world, this holiday is solely of religious celebration. New Years is the celebration in which festivities are similar to Christmas in the 'west' ie. present giving, family get-togethers, roast dinners etc.
Biggest celebration: The New Year
Laos

(Source)
Less than 2% of the population of Laos is Christian, hence why Christmas is not a widely celebrated event. It's not very commonly seen, but for this very small minority, December 25th is their most treasured day of the year!
In major cities, small inklings of western culture are beginning to show, but for the rest of the population (and the 65% of Buddhist Laotians in particular) Christmas is nothing more than the average working day!
In this country, their biggest holiday is Pimai Lao; the celebration of Lao identity, the reinforcement of family bonds, the time of fresh beginnings and an opportunity to reflect on the year ahead – Similar to Christmas I suppose?
Biggest celebration: Pi Mai Lao (Lao New Year)
Morocco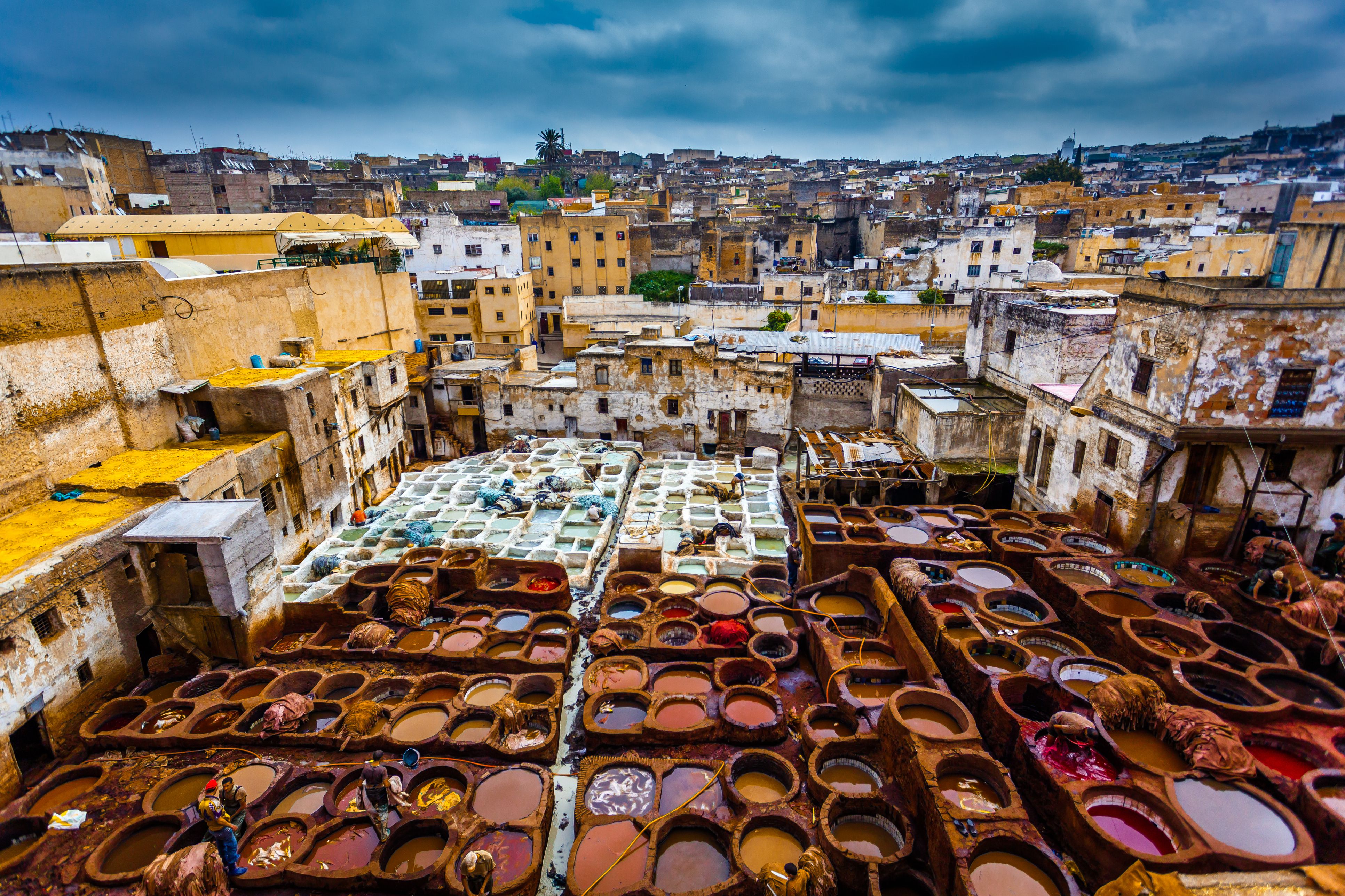 (Source)
Morocco is a predominately Muslim country, so for the most part, Christmas is not widely celebrated. But, due to the French influence, some small Christmas touches can often be found in the major cities.
Although I have never personally visited Morocco, it is said that there is a large divide on whether this holiday should be celebrated in the country. Some locals want to open their arms to respect other cultures, whilst others do not want to adopt a culture that doesn't represent their own beliefs.
Biggest celebration: Ramadan (Eid Al-Fitr – Eid Al Adha)
Mongolia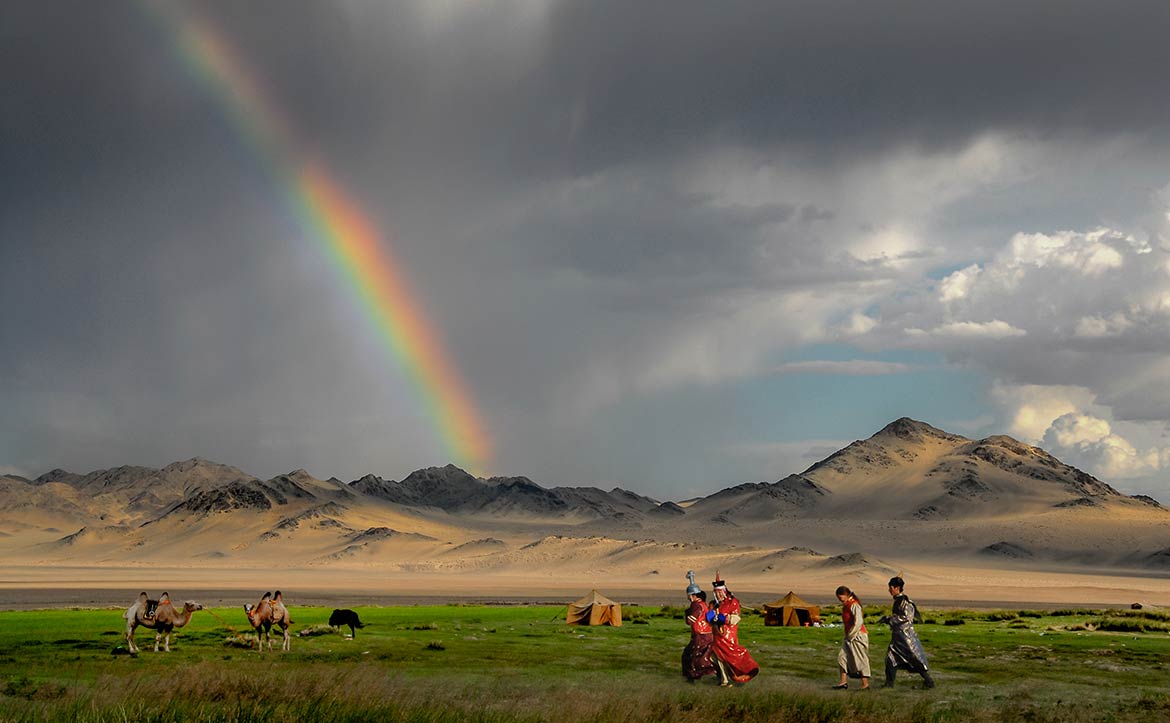 (Source)
Due to Mongolia being an official Buddhist Nation, here, the 25th of December passes the same as any other ordinary day. Shops are open, people go to work and the streets are not decorated in anything remotely 'festive'.
You might find a Christmas tree stall or two, but for the most part, this is a holiday that's not on the calendar! Instead, the biggest celebration for the people of Mongolia is Naadam. The national holiday is celebrated on the 11th of July, where three events of wrestling, horse racing, and archery are played in celebration!
Biggest celebration: Naadam
United Arab Emirates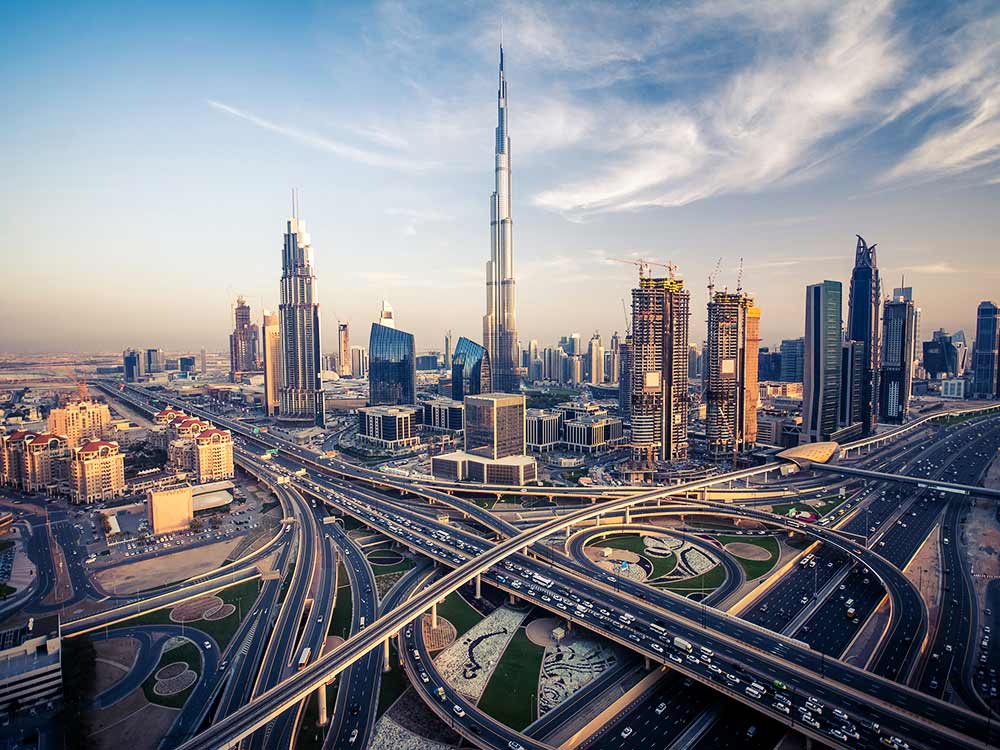 (Source)
The UAE is a country populated by over 80% Muslims. Despite being an Islamic emirate, major cities such as Dubai and Abu Dhabi do actually participate in the Christmas festivities!
This majority Muslim country has its own major festivals such as Ramadan and Eid, but out of respect and for the hopes of religious tolerance, in the UAE you'll find Christmas discounts, mass prayers, special events and parties!
Biggest celebration: Ramadan (Eid Al-Fitr – Eid Al Adha)
The Maldives

(Source)
Similar to the UAE, this tropical sanctuary is a country that is almost entirely Muslim – 98.4% to be exact. This beautiful island oasis in the middle of the Indian ocean is a place that many don't presume to be connected with the Islamic religion… But that's just proof to not judge a book by its cover right?
Christmas in the Maldives is simply not on the cards. There may be a few festive decorations in some of the major resorts during the lead-up… But this is purely for the guest's satisfaction!
Christmas is generally never thought of in the Islamic religion, so it's pretty understandable that this country with such a large Muslim population show little care for the so-called festive spirit.
Instead, the people of the Maldives see Ramadan as their most important holiday!
Biggest Celebration: Ramadan (Eid Al-Fitr – Eid Al Adha)
—————-
To see the full list of countries that do not celebrate Christmas, you can find it at Mapping Megan.
This holiday season, don't forget to be tolerant! X
[ READ NEXT: Christmas Day in Australia ]
Like it? PIN IT!
Feature image by Marcin Kaliński
SaveSave
SaveSave