Valentines Day is a day where millions of people spread love to their significant other.
It may seem like a bit of a gimmick to a lot of people (I mean, shouldn't we show love every day of the year?) But, no matter what you believe, it's important to show compassion to everyone on Valentines Day.
On this day entirely dedicated to love, it's important to not only recognise those nearest and dearest to you, but also those who are in need of a little tenderness.
Here's a list of Valentines Day charities that really do spread the love to those who need it; and who want to spread joy to all around the world, no matter the day of the year:
Donate Undies to those in need @ The Wayside Chapel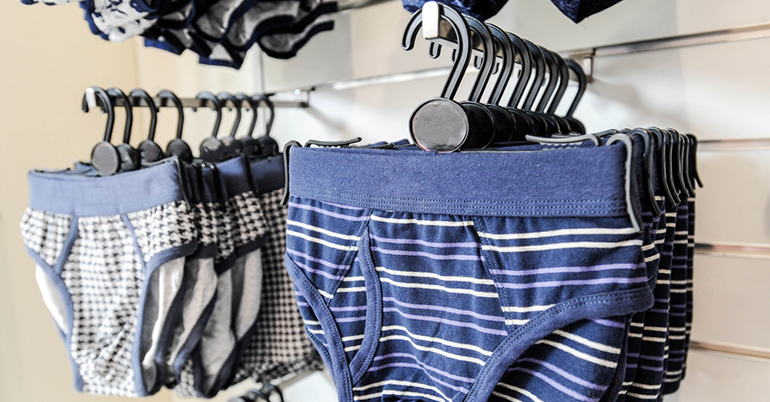 (Source)
This Valentines Day, instead of buying your partner a new pair of sexy underwear, why not buy a pair of essentials for the people who are doing it tough on the streets?
Imagine having to go through life without a home, let alone without a fresh pair of undies. Any donation to The Wayside Chapel counts towards sending a pair of briefs to the people on the streets of Sydney.
As they say – "Nothing says I love you like a clean pair of undies"!
Gift a Swag to the Homeless @ Swags for Homeless
An organisation that is 100% funded by its donations, Swags for Homeless does exactly what its name suggests. A foundation founded by husband and wife, who also created the genius backpack bed. A life-changing product for any person turned away from a homeless shelter. The swags give them hope, dignity, shelter and reduce the rate of hypothermia we frequently see occur in homeless people.
There is unfortunately no love on the streets. The least we can do is spread as much as possible to give those in need a nice place to rest their head.
Give a gift to desperate Children @ Save the Children

(Source)
Valentines Day is not only about the love you share with your significant other, but with everyone you encounter.
Save the Children works tirelessly to ensure that the struggling children of our world have the rights to a better future; to grow up healthy and safe.
Because really, all children deserve to be loved.
Give a book to a child this Valentine's Day @ Room to Read
800 million people in the world are illiterate, and two-thirds are women and girls. The world is – and will be – a much safer place thanks to education, so this Valentine's day why not give a book to a young girl. It could change her life forever.
Send flowers to people in Healthcare   Facilities @ Random Acts of Flowers

(Source)
Close to 198 million roses are bought on Valentines Day around the world. Flowers are an incredible way to spread love to those who mean the most to you, why not share the love to those you've never met too?
Random Acts of Flowers delivers recycled flowers to individuals in healthcare facilities across America, giving them a sense of encouragement, kindness and an overall improvement of emotional health.
This is not just one of those Valentines Day charities, it's a lovely gesture for any time of the year. It's always nice to know that someone is thinking of you when times are rough!
Help fight against poverty @ CARE Australia
Every gift on Care Australia is part of their poverty-fighting work. You can purchase anything from a bicycle for a health worker or community vegetable farm, all the way to a school backpack for a child in need.
All gifts go to people around the world who are desperately in need. Care Australia works all around the globe in the bids to defeat poverty and achieve social justice.
Donate to save the lives of mothers in the developing world @ Send Hope Not Flowers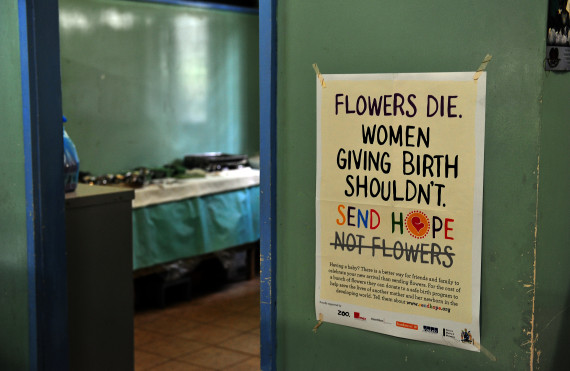 (Source) 
If flowers really aren't your thing, here's a charity that will melt your heart.
Every 2 minutes a woman dies from birth complications
– but you can help by simply purchasing your valentines card through Send Hope Not Flowers. This online store allows you to personalise an online card for your loved one in replacement of a bunch of flowers. All money raised from donations goes directly towards making childbirth safe for all women in the majority world.
As the picture says above – "Flowers die. Women giving birth shouldn't"
___________
It doesn't matter if you don't have the money to donate to any Valentines Day Charities, the most important thing is that you show compassion to everyone you encounter – you really never know how people are feeling when others are celebrating.
Remember and acknowledge that February 14th isn't a joyous day for all, but we can make it a little better by simply spreading a little love.
Like it? PIN IT!
SaveSave
SaveSave