February was 'Black History Month'; a month where the United States, Canada (and hopefully the rest of the world) observe and appreciate the important and influential events that have occurred in the hands of People of Colour.
Although the month has now ended, that certainly doesn't mean that we must seize the acknowledgement… Standing up against racial injustice and supporting Black lives is so important. It's vital to acknowledge the strength it must take to live in a society built from white supremacy, and as white people, we must do everything in our power to dismantle it; amplify Black voices, diversify your lives, do the anti-racism work and support People of Colour every single day.
So in the spirit of Black History Month, here are 6 influential People of Colour that continuously inspire me:
Nelson Mandela

Trevor Samson /AFP/Getty Images (Source)
We all know Nelson Mandela.
He's a man who defied all odds, he brought peace to a country that was so racially divided, he fought for millions of people around the world who were on the hunt for equality, and he was one of the most influential civil rights activists of all time.
His 27 years of unlawful imprisonment, his bravery and his overall presence brought peace, justice and the push for equality that little bit closer to reality.
His quotes are some of the most influential I've ever come across; one in particular:
"I learned that courage was not the absence of fear, but the triumph over it. The brave man is not he who does not feel afraid, but he who conquers that fear."
Nelson Mandela is a man who has taught me, and millions of others around the world, that there is no harm in standing up for injustice. No matter if society is inevitably against you, the people will always have power.
He is a man who inspired many to dream big, rise above oppression and search for change.
Malala Yousafzai

(Source)
Malala Yousafzai is a Pakistani woman, whose story is an inspiration to all women around the world.
As a young girl, Malala was severely injured during an attempted assassination inflicted by the Taliban. At the young age of 14, Malala consistently fought for women's rights and children's education rights across Northern-Pakistan. Infuriating the government due to her strong will, she was devastatingly shot in the head whilst on the bus home from taking an exam.
This young girl ⏤ now 25 ⏤ is a voice that women's education will change the world. She is the definition of a feminist, a hero, and a true inspiration.
"I believe in the power of the voice of women"
Barack Obama
)
The first African-American president of the United States.
A man whose spirit, dignity and love of all people broke barriers that were once installed by America's unsparing history of slavery. Not only did Obama bring hope to the entire African-American population, he also brought hope to the world by restoring our faith in humanity.
"Change will not come if we wait for some other person or some other time. We are the ones we've been waiting for. We are the change that we seek."
Serena Williams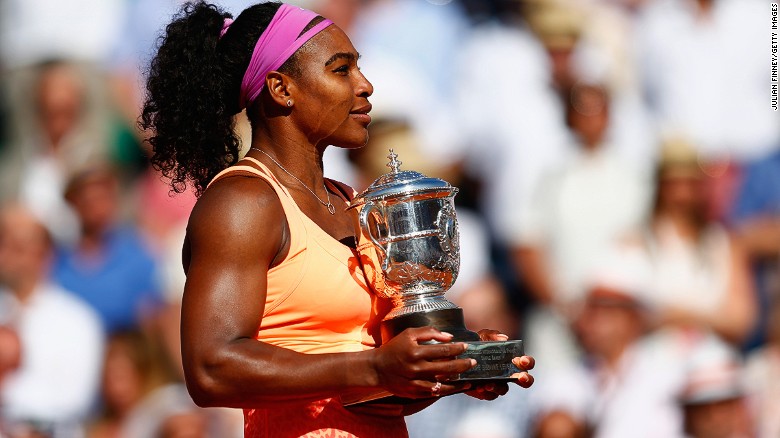 (Source)
Serena Williams fights the idea of what it is to be feminine. She is one of the most influential sportspersons in history; winning 39 major tennis titles since her first professional event in 1995.
When asked if Serena is one of the greatest female athletes of all time, her response was:
"I prefer the word 'one of the greatest athletes of all time'"
She teaches women to ignore gender stereotypes and to be empowered by not only their feminity but also their masculinity. Her life has taught her to fight hard ⏤ no matter the circumstances ⏤ and that's exactly what she inflicts on us all.
Todrick Hall

(Source)
Todrick Hall is an online influencer, singer, actor, dancer and choreographer. A gay, African-American man who stars in the lead role of Lola, in the drag-queen musical Kinky Boots.
Todrick ⏤ who went through numerous life struggles for being what society labels as 'different' ⏤ is now spreading awareness, shedding light and empowering others through the things he has always loved, but was once belittled for.
He inspires his 2 million+ subscribers, and thousands of Broadway fans to be exactly who they are.
Triveni Acharya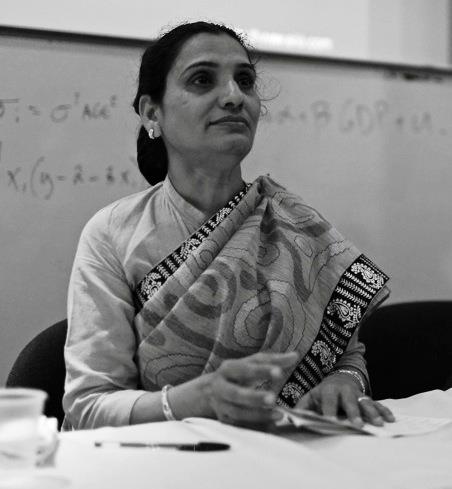 (Source)
To me, the most influential person on this list is Triveni.
An Indian journalist who currently lives in Mumbai working for The Rescue Foundation. An anti-human trafficking organisation that rescues, rehabilitates and reintegrates trafficked women and girls.
The Rescue Foundation was founded by her husband, and has been conducting brothel raids since 1993; rescuing girls from India, Nepal and Bangladesh who had been sold into prostitution.
Whenever I see a post from Triveni on social media, it really does melt my heart. Seeing suffering girls being held, nurtured and cherished is such a beautiful thing. She has a kind, compassionate and strong-willed nature that helps to re-establish the girl's connection with society.
She is a woman all should admire.
SaveSave
SaveSave