Christmas is definitely one of the happiest times of the year, but unfortunately for our beautiful planet, it can also be the most destructive.
Although Christmas isn't all about giving gifts, the holiday season is still the busiest time for consumers; buying gifts for loved ones certainly does add up, and it can be hard knowing which presents are going to the most enjoyed, as well as being good for the earth.
If you know someone environmentally conscious to gift this Christmas, or even if you just want to be a little more aware of where your money is going, here is a list of eco friendly gift ideas that will help you pick the perfect option!
And don't fret, there's something on this list for everyone!
— For Travellers —
The best backpack system that I've ever tried; it's sustainably sourced, comfortable, durable and beautifully made! What could be better?
Do you have a friend who likes to do yoga on the go? Well, the Asanas is the perfect gift for them!
Their cork yoga mats and accessories are eco friendly, sustainable, biodegradable, and easily roll up with a 100% cotton carrying strap. It can easily be carried on the go and can strap to the outside of your luggage too.

(Source)
They keep your clothes organised, free of odour and best of all, they're made from a company that has firm efforts to minimise their waste and their global impact on the environment.
Bamboo Sleep Mask and Neck Pillow
Every traveller needs a sleep mask and neck pillow – It's basically a traveller's essential! So why not give them a gift of both that are made from natural, sustainable materials? Perfection!
Single-use plastics are a major issue across the globe, and when travelling, it becomes incredibly easy to purchase your water due to the fear of catching an illness. With the Life Straw, all travellers will be safe knowing that they can drink ANY water from around that world, and they'll be safe from all waterborne diseases! Pretty incredible right?
Stay at an Eco Lodge 
If you know a sustainable traveller, what better gift than an overnight stay at an eco-lodge or some form of eco friendly accommodation? There are options all over the world, so depending on your price budget, why not contribute to a memorable experience instead of a physical gift – They're often the ones that they'll cherish forever!
— For Beauty Lovers —
Handmade by a zero waste queen, Stevie, this face lotion is made with only a few simple ingredients, but is one of the best moisturizers you'll ever buy!
All ingredients are sustainably purchased by Stevie herself, everything is shipped in zero waste materials and the jar itself can be repurposed after use!
Ethique is a New Zealand based company that specializes in solid beauty bars; face cleansers, moisturizers, shampoo, conditioner scrubs and more!
They are the perfect Christmas gift for any eco conscious person looking to try out zero waste living! All of the products are shipped in recyclable and compostable materials.

(Source)
100% vegan makeup brushes crafted from sustainable materials such as bamboo, recycled aluminium and synthetic bristles – An essential for any beauty lover!
Created by 2 respected British makeup artists, Real Techniques is the perfect gift for the real makeup addict in your life. They have every brush you'll ever need, and the best is that they're all created with synthetic fibres and are manufactured under strict fair labour standards… No cruelty is seen here!
(Source)
Because every beauty lover needs a makeup bag! Although, the very best thing about this fairtrade brand is that every piece is handsewn by women in India who have broken free from the sex trade industry. 20% of all profits are donated to Two Wings, an organization that helps survivors of human trafficking in the US to achieve their dreams!
— For Jewellery Wearers —

(Source)
One of my favourite jewellery brands that I'm sure everyone will love! TIVC has a huge selection of beautiful vegan leather, cruelty-free watches that will inflict change within you, and upon those around you too. 10% of all profits from these beautiful pieces go to 7 different world-changing organisations that help in making this world a better place for both us, and the animals we share it with.
This truly is one of the best eco friendly Christmas gifts that you'll find!

(Source)
Woodfolk is a fairtrade brand who creates incredible wooden jewellery pieces in Nepal. They pride themselves on working in harmony with both natural materials and local communities.
Not only are their pieces beautiful and unique, they also ship their jewellery in zero waste materials too!

(Source)
Easily one of the largest jewellery brands on the planet; surprisingly, Tiffany and Co actually do an amazing job at sustaining the environment, encouraging responsible mining and participating in ethical manufacturing during all processes of their jewellery production!
So if there's someone special in your life that you're looking to spoil, don't push T & C out too quick… They may have the perfect piece for you!
— For Fashionistas —
Duffle&Co is an incredible fairtrade brand who strives to take care of the planet and all of the people creating their products. For every bag purchased, 10 mangrove trees are planted in Indonesia to help protect wildlife populations and feed local communities!
The bags are amazing and incredibly stylish too!
Swimsuits made of 100% recycled plastic. This swimwear is basically trash… But it certainly doesn't look like it.
These designs are so incredibly cute, comfortable and it makes it 10X better that you're cleaning up the ocean with every purchase!

(Source)
Inspired by 2 miniature dachshunds, Oscar and Frank is a stylish sunglasses brand that helps fight for animal rights. With every purchase made, Oscar and Frank supply food to a dog in need through an organisation in Bali called BAWA (Bali Animal Welfare Association).
Both stylish and ethically made, Patagonia is a brand that is perfect for both moments of relaxation and adventure. Patagonia is one of the best in terms of sustainability and making conscious efforts to take care of the planet. They firmly believe in repairing products instead of disposing of them, hence their collaboration with the Worn Wear Program!

(Source)
One of my favourite Australian online stores! Arnhem is an incredible clothing brand that works tirelessly to ensure that all products they produce are not damaging to the environment. They are part of the 1% for the planet organization, they've removed invoices from their packages to reduce paper wastage, and all items are shipped in a natural hemp bag that is entirely compostable.
And of course, their designs are incredibly beautiful and feminine!
— For Foodies —
My favourite cookbook! Elsa's Wholesome Life is a book created by Elsa herself, a social media influencer that advocates to "eat less from a box and more from the earth". Even for someone that isn't vegan, this cookbook is perfect for someone wanting to embrace a healthier lifestyle.
Everyone needs chopping boards! Unfortunately, many plastic kitchen products are created using harmful BPA's, so for someone that loves spending time in the kitchen, why not purchase some boards that will be incredibly useful and kind to the planet too?
Biome is Australia's number 1 eco friendly store – With everything from kitchen, bathroom, storage and plastic free products, a voucher to Biome is one of the best eco friendly Christmas gifts for anyone looking to be a little more environmentally conscious!
Restaurant Voucher 
True foodies will love nothing more than a restaurant voucher. So why not find out their favourite restaurant and give them the gift of a free meal or two!
— For Home Bodies —
'Who Gives a Crap' Subscription

(Source)
Subscriptions are always an incredible gift! But what better than gifting a subscription of toilet paper, paper towel and tissues???
Okay, it might not sound that great… But trust me! This is one of the best brands you'll ever find.
All of the items at Who Gives a Crap are created using bamboo and recycled paper which has saved over 50,000 trees. All materials are sustainably sourced and good for the environment, but the very best part is that 50% of all profits are donated to help fund hygiene and sanitation projects around the globe!
Why not buy a loved one a unique home decor piece that also supports the communities that need it the most? The Oxfam shop sources products from a global community of farmers, artists and makers of handicrafts. By buying products from this store, you are receiving an item handmade with love from someone in need, and Oxfam will continue to empower communities to earn a living and lift themselves out of poverty!
House Plants 
House plants are one of the greatest aspects of every home – they improve the quality of oxygen, liven up every space and make a house feel like a home!
Not only is West Elm an incredibly beautiful store for furniture and decor, the company also uses sustainably sourced materials, organic fibres and fabrics that are handcrafted, and their products are Fair Trade certified! With beautiful mid-century designs, West Elm is the perfect place to look for gifts for any new homeowner!
Soy Candles
Candles are another of those items that can completely change your home – they add warmth, cosiness and beautiful scents of course! You really can't go wrong with gifting a soy candle… In my opinion anyway!

(Source)
100% vegetarian, cruelty-free, handmade ethical bath products that smell like a dream… Need I say more?
— For Tech Junkies —
The best phone case you'll ever find! The Pela Case is an iPhone and android case made from plant-based and recycled materials that are 100% sustainably sourced – It's even compostable!! The designs are amazing and also have inspiring quotes engraved on the back for some extra motivation. I have one on my phone and I'm totally smitten ♥

(Source)
An entirely customisable sleeve for all your devices; draw, paint, colour and design on this water resistant, tear proof tech sleeve! 100% sustainably made and fully compostable – this is my personal favourite eco friendly Christmas gift for any tech lover!
Imagine lying next to the pool or on a white sandy beach with music playing next to you… As the darkness rolls in you can simply turn your speaker into a lantern for continuous tunes and good vibes! You'll have peace in knowing that with this solar speaker, you're doing an incredible job at looking after the planet!
Sounds pretty incredible right?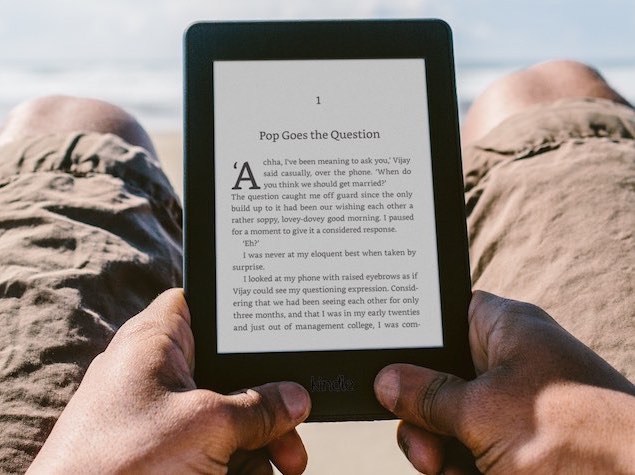 (Source)
An amazing piece of technology for any bookworm! Although reading physical books is often the preferred method, Kindles are an amazing alternative to reduce your paper consumption.
— For the Office Workers —

(Source)
Beautiful stationary created with a minimal footprint – Notely notebooks are manufactured using 100% post-consumer waste, are sent with minimal packaging and recyclable tags to ensure that their brand is as environmentally friendly as possible!
A one-stop shop for all your eco friendly office needs! A voucher to Eco Office is the perfect gift for any hard office worker.

(Source)
Yes, that's right! This paper is made from the poo of a variety of different fibre-eating vegetarian animals such as elephants, cows, horses, moose, pandas and donkeys. If you know someone that likes to be as natural as possible, this is definitely the gift for them!
You won't find a paper any more natural than this!
— For New Parents —

(Source)
Tooshies by Tom was created by Tom Organic, a company with a philosophy that women should never have to compromise their well-being or the health of the planet with the products they purchase. From there, Tom Organic created Tooshies by Tom, a range of baby products that are soft, breathable and soothing on the skin.
The nappies are the star of the show, created with plant-based minerals and renewable biodegradable bioplastic.

(Source)
Diaper bags can often look a little daggy, but that's not the case with Fawn Design! Their incredible faux leather diaper bags can be worn as a backpack or a cross-body alternative, and are nice enough to be worn by those who don't even have kids! They are a beautifully crafted and super stylish bag for any new Mumma.

(Source)
We can't forget about the Dads!
Here is an organic canvas diaper bag that would be suitable for any new parent looking for a simple, minimalistic bag to carry all their baby belongings. This bag is free of all nasties and is created with the needs of the employees and the environment in mind!
Nu Shots is the only lab in Australia with a Printing Industry Association's Sustainable Green Print Level 2 certification. They do their best to minimise their environmental impact through improved printing processes, monitored energy use and increased recycling of wastes. With a new technology, there are no metals or chemicals to dispose into the environment!
Sometimes printing images is far from a priority for new parents, so why not do it for them? It would be the perfect Christmas gift.
— For Kids —
Biome is full of organic baby products! If there's a new baby in the family, you can treat them by getting them a new teether, a cuddly toy or a new eco friendly blanket!

(Source)
Opt for wooden toys instead of plastic – They're better for the kids and better for the environment too!
Go DIY
Kids are probably the easiest to buy for, simply because you don't really have to buy anything… Make them some cookies and get creative! I'm sure they'll love it.
An Outdoor Experience
Gift kids this Christmas with an experience that they'll truly treasure – Maybe a trip to see some local wildlife or a camping trip to a national park? The list is endless… Get the kids outside this holiday season!
— For the Globally Conscious —
A Donation in their name
The Christmas gift that I will always treasure the most is a donation made on my behalf. At a time when you often receive more than what's needed, it's incredibly heartwarming to receive a gift that gives back to those who truly need it.
If you know someone that loves to give back, maybe you could donate in their name instead of a physical gift? Give to one of their favourite charities or to a cause that means the most to them!
Do you have any other eco friendly gift ideas to add to the list?
[ READ NEXT: How you can have a Sustainable Christmas ]
Like it? PIN IT!
SaveSave
SaveSave
SaveSave